Press Release
On Monday evening, the administration of Lumpkin County Schools presented the Return to School plan at the regularly scheduled July Board of Education meeting.
This approved plan is the culmination of over a month's work from educators, parents, and community members.
Approved by the Board of Education Monday evening, the official start date for students is now Monday, August 10 (a change from the original date of 8.3). All employees will start back to work on Tuesday, July 28th (as originally planned).
Please review the accompanying publications for detailed information on What Parents Need to Know and What Parents Need to Do.
Upon review, you will make a determination on whether you want to choose the Traditional In-Person School model or the Distance Virtual School model. Please use the What Parents Need to Do document to complete the respective steps for the model you choose for your student.
*Due to the overwhelming number of responses we anticipate, we will not monitor our social media platforms to respond to questions or concerns. Rather, we ask that you please send any questions or comments to jason.lemley@lumpkinschools.com. Mr. Lemley will either respond to you directly, or he will send your concern to the appropriate administrator to respond.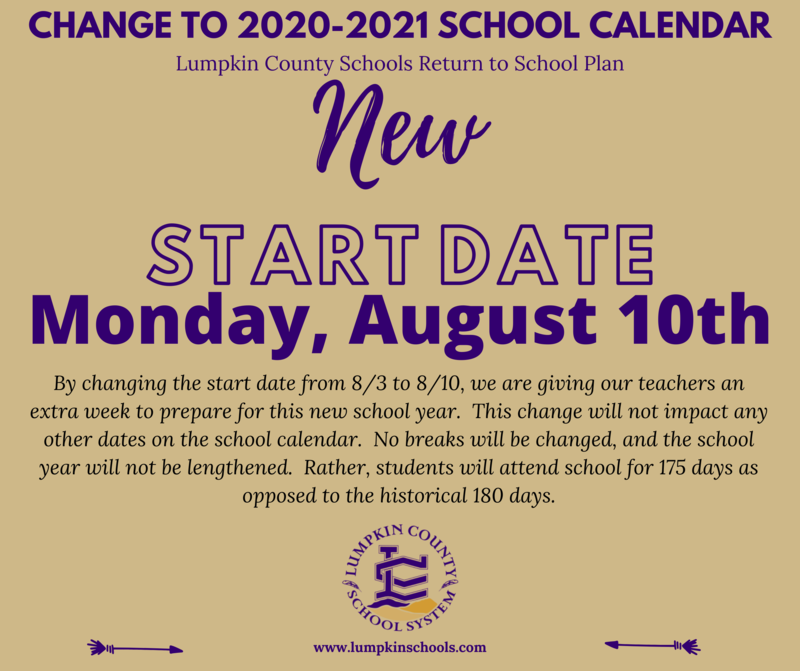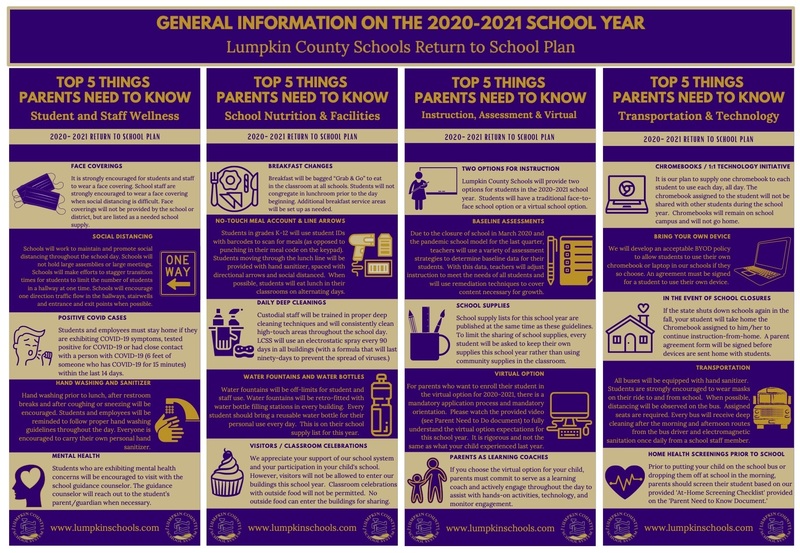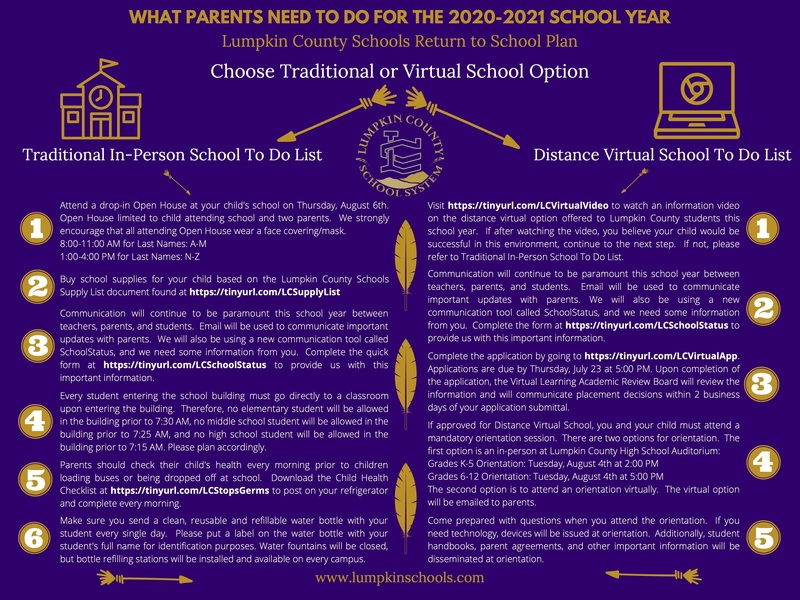 Traditional In-Person School Links:
At-Home Daily Health Screening
Distance Virtual School Links:
Virtual School Informational Video
Virtual School Option Application
To view these publications in Spanish, please visit:
Footnote
To read Georgia's Path to Recovery for K-12 schools, please visit:
https://www.georgiainsights.com/uploads/1/2/2/2/122221993/georgias_path_to_recovery_for_k-12_schools_--_v7-13-2020.pdf